Getting To Be Me
Community
Ellen Ruiters has a passion. She searches each day for a way to live more actively in her faith. "I need a more complete picture than what I see every day. It means paying attention to what's happening around the world and what's happening to others and being brave enough to sit with that pain or joy," she says. As she is attentive to the world, she asks herself, "Where do I fit into it?" Her organization, Africa Jam, was born from this questioning.
Africa Jam works with some of the most economically disadvantaged communities in South Africa, engaging youth in faith enrichment, social upliftment, and art and education programming. After graduating from Gustavus, Ellen traveled to South Africa where she witnessed post-Apartheid suffering. "I acknowledged the suffering and injustice and felt a personal mandate to do something about it. I started youth camps to bring kids together, to be part of a reconciliation movement. I needed to be open to and acknowledge the suffering there."
"I realized if I can articulate my passion, I can get to do more of it."
Ellen majored in Communication Studies at Gustavus and credits a moment with her freshman year adviser as life changing. "I went to college with an idea of who I thought I should be," she says. "And I remember struggling at the beginning. I went to my adviser and she asked, 'What classes are you enjoying?' I said, 'I love my communications class. I love public speaking.' And she said, 'Ellen take more of those classes.'"
It was a light bulb moment for Ellen. "I realized if I can articulate my passion, I can get to do more of it. It seems simple, but it completely changed college for me. It completely changed the course of my life. I got to be more me instead of who I thought I should be, instead of someone else's idea of success. That was my first year and that's how I become a communication studies major. Because of that decision, I've been able to lead this really cool life." In 2007, Ellen received the Gustavus Adolphus College Association of Congregations' Service Award, which recognizes alumni and former students who have made distinctive commitments and contributions to the lives of others.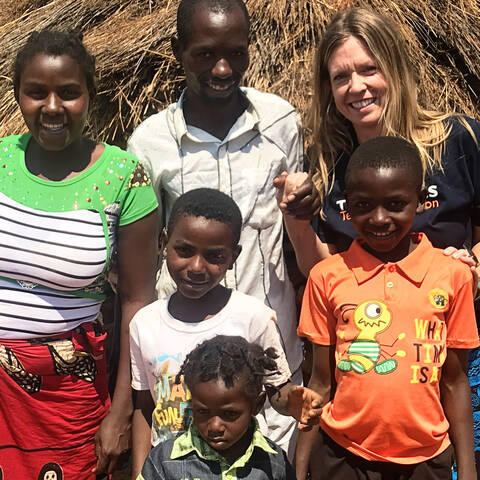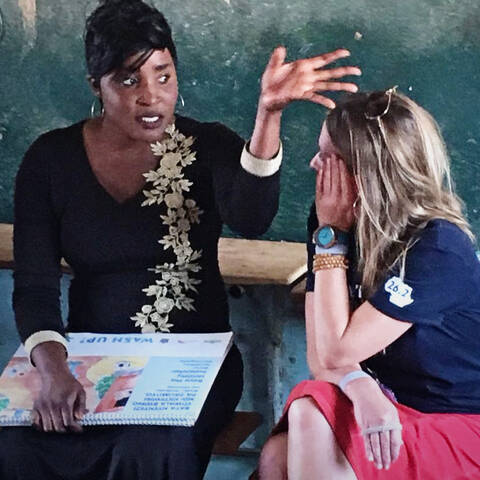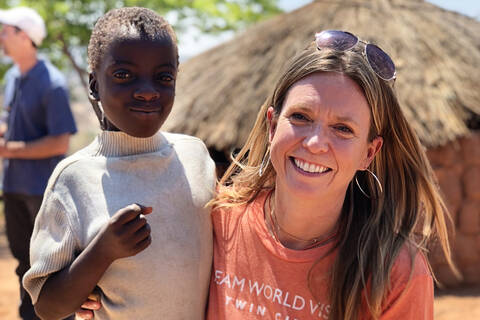 Today, Ellen lives in Richfield, Minnesota. She leads Africa Jam trips to South Africa and has brought Gustavus students to her work through J-Term experiences. She also serves as Area Director for World Vision, a global Christian relief, development, and advocacy organization dedicated to working with children, families, and communities to overcome poverty and injustice. "I love my job. It doesn't feel like work," she says. "I get to be me. I figured out what I liked to do. Being involved in the work of justice is not something you do on Facebook or you do for a week on a mission trip," she says. "It's something I've been committed to since college."
There is no power for change greater than a community discovering what it cares about. Ellen says this Margaret Wheatley quote has become an anthem for her life. "Whether it's a community in South Africa or a community here in Minnesota, when they decide they're an unstoppable force in our world, that's powerful."