T.J. Ridley has taken the idea of leading a life of purpose to heart. This concept, the cornerstone of so much of a Gustie's four years on campus, has directed him to a career where he serves others on a daily basis. "For me, that purpose is improving or enriching the lives of others," he says. "To maintain focus through school and training, it has been important that I not only love what I do, but truly enjoy serving and treating others."
T.J. was attracted to Gustavus because he could participate in rigorous academics as well as competitively play not one but two sports: hockey and football. His pre-med biology major led him to his current position as an orthopaedic surgeon at the University of Minnesota. His sports career garnered numerous accolades, including being named twice to the College Sports Information Directors of America (CoSIDA) Academic All-America Team, a semifinalist for the National Football Foundation's William V. Campbell Trophy, and winning the College Football Hall of Fame National Scholar Athlete Award.
"Gustavus breeds a tight-knit community, and serving that community is contagious."
"To me, Gustavus provided a community like no other," he says. "I was surrounded by inspiring professors, coaches, and peers. Gustavus breeds a tight-knit community and serving that community is contagious. Professors inspired the pursuit of education and knowledge. Coaches encouraged setting goals and striving to achieve them." During his time at Gustavus, T.J. also participated in the Tau Psi Omega fraternity, the Student Athlete Volunteer Educators (SAVE), and worked as a biology teaching assistant.
Those years of athletic competition and academic focus certainly helped prepare him for the night he got a call from the pediatric emergency department. "It was this past winter and I was on call during a blizzard. They needed help with a seven-year-old girl who had a severely broken and deformed arm," he says. "With more instinct than anything, I got my boots on, spent a good hour shoveling my car out and driving to the emergency room. I don't remember seeing another car or even plow on the road. My family couldn't believe I went in. It was then that I realized that I didn't even consider the risk that I had put myself in that night. It's moments like this that I realize I've found my true passion."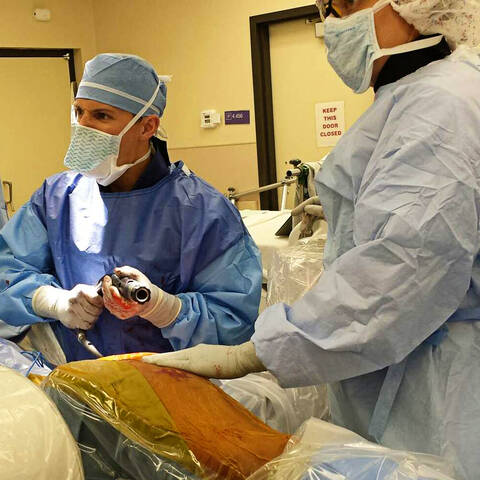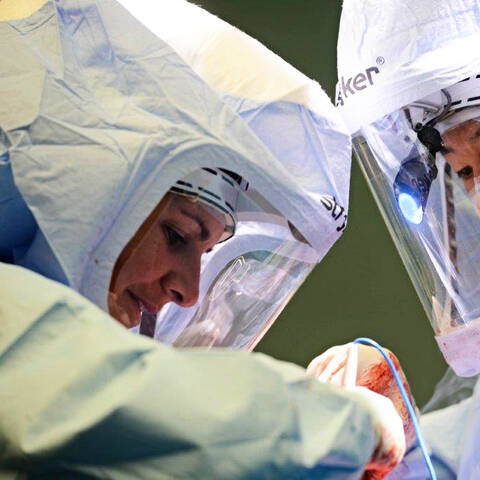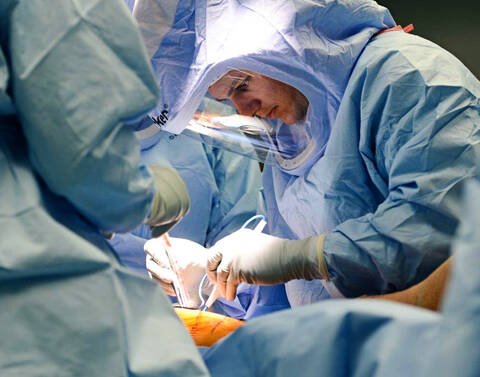 Through his personal, academic, and professional experiences, T.J. has learned that he's most satisfied when working to make the people around him better. "I was drawn specifically to orthopedic medicine because it offers the opportunity to not just increase patients' quantity of life, but their quality of life," he says. "I'm driven to restore patients back to the activities they love. I'm blessed that everyday I go into the hospital or clinic I feel I'm living my life of purpose."