Wes Jones's job can seem like something out of an action movie, except it's real and he is the lead actor, the stunt man, and the hero. "If they're calling us, it's the last resort," he says. Whether it's hoisting fishermen up off the high seas or saving two young men swept out into a roiling nighttime Pacific Ocean, stranded in a waterline cave, "It's all about people working together," Wes says. "It's all a team effort." For these efforts his team received the prestigious Captain Frank Erickson Award for Rotary Wing Rescue of the Year.
As an undergraduate, Wes Jones clipped through the water as a four-year letterman for Gustavus's swim team, but what he remembers most from those years ripples both above and below the waterline.
"I'm doing everything I can every day to influence one other person to be the best they can be for themselves and for those around them."
On the team, he learned about leadership and camaraderie with each underwater flip turn. With his feet on campus, Wes's Public Discourse class helped form the person he is today. And who he is today is Lieutenant Jones of the US Coast Guard, an MH-65 Dolphin Helicopter pilot. "I remember to do our project for that semester, there was a lot of thinking outside of the box, profound thought with people I'd never met before," Wes says. "I remember coming out of that class a completely differently shaped person." The influence of this successful group experience in the pool and in the classroom has paid off in his rescue team role today.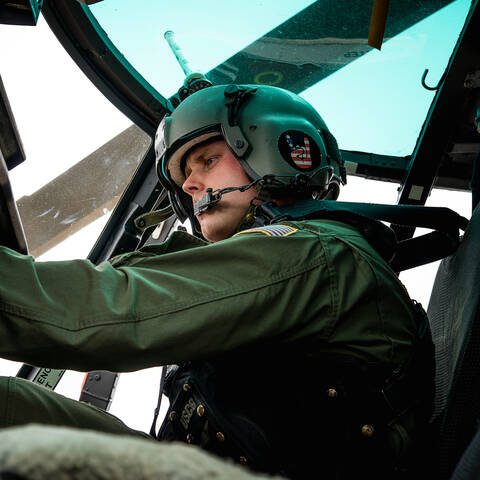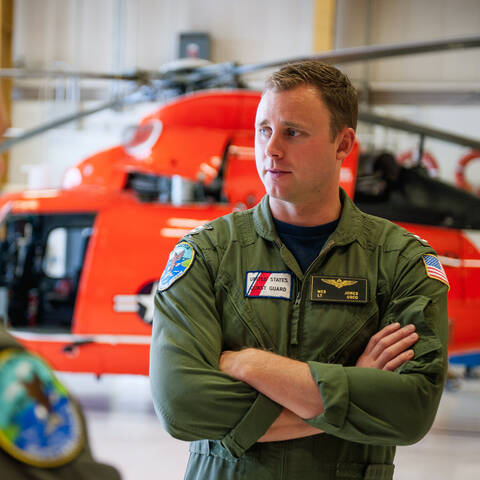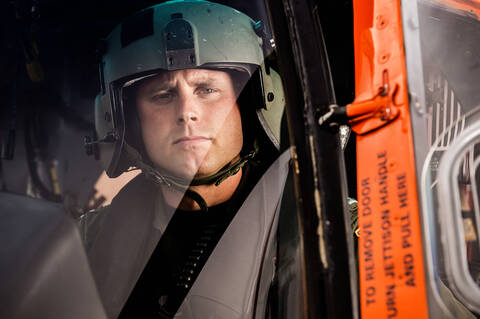 Wes is also a qualified CISM (Critical Incident Stress Management) counselor. "After experiencing my own traumatic events, I wanted to help other members of the coast guard deal cope with the stress of search-and-rescue cases that have tragic outcomes." Face-to-face or over the phone, he helps his peers feel better grounded in the world. He credits his time as a Peer Assistant at Gustavus in teaching him how important it is to be there for others, one on one.
"I was very fortunate to be involved in a lot of groups while at Gustavus," Wes says. "The College offered so many opportunities and now I'm fortunate to work with world-class military flight mechanics, rescue swimmers, and pilots. In my 11 years of service I've met a lot of people—men and women—who have influenced me simply through their actions. I'm doing everything I can every day to do the same, to influence one other person to be the best they can be for themselves and for those around them."